Blazing a Trail with National Apprenticeship Week 2019
'Blaze a Trail' is the theme for National Apprenticeship Week 2019, which runs from 4 to 8 March 2019 and coincides with National Careers Week and International Women's Day on the Friday.
The theme supports the government's 'Fire it Up' campaign, designed to highlight the range of opportunities available to apprentices looking to blaze their own career trail.
The annual National Apprenticeship Week is a way of highlighting the opportunities that an apprenticeship can bring to individuals and employers. It aims to change the perceptions people have on what an apprenticeship is and to encourage people of all ages and backgrounds to take up an apprenticeship.
National Apprenticeship Week also offers the chance to celebrate the fact that the University now has over 70 apprentices, across a range of departments and occupational areas, who are developing new skills and knowledge which they can apply to their work role.
There are now over 300 apprenticeship programmes available nationally, offered from Level 2 to Level 7 (Masters Level), and Schools, departments and institutions are using apprenticeships as a way to recruit and develop talented people, and provide focused professional development for staff.
Here are just some of the apprenticeships currently being completed by University staff:
Leadership and Management Level 5
HR Consultant Level 5
Project Management Level 4
Software Development Technician Level 3
Laboratory Technician Level 3
Mechanical Engineering Level 3
To find out more about apprenticeships at Cambridge, please visit http://www.apprenticeships.admin.cam.ac.uk/ or contact the apprenticeships team in PPD on apprenticeships@admin.cam.ac.uk
Below, you can read about staff members who are already benefiting from completing an apprenticeship.
Case Studies
Joseph Smith, Electrical Apprentice, Department of Electrical Engineering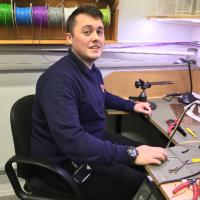 Having studied electrical engineering at college, Joseph was keen to become an electrician and was advised by the college to find an appropriate apprentice vacancy. He therefore joined the University as an Advanced Electrical Apprentice in September 2016 at the Department of Electrical Engineering.
Throughout his apprenticeship, Joseph has worked full-time at the University, developing his technical knowledge and practical skills while enjoying learning by being hands-on. His line manager and workplace mentor, another electrician in the department, have supported Joseph throughout his apprenticeship, and he has had his progress assessed on a regular basis by the training provider.
Joseph thoroughly enjoys his interesting and varied role, which involves the installation, maintenance and repair of electrical equipment. Joseph said that through his apprenticeship he has learnt "what do, how to do it and how to know it's safe" - imperative when dealing with electricity!
This particular apprenticeship can take up to four years to complete; however, Joseph took his final exams in February 2019 and will be able to celebrate National Apprenticeship Week by becoming a fully-qualified electrician.  
Having completed his apprenticeship, Joseph is keen to continue working at the University as he enjoys the many benefits on offer and finds it a stimulating and supportive working environment. He is a strong advocate for apprenticeships, seeing them as a great way to learn a new skill whilst building a career.   
Chris Caulfield, Senior Recruitment Administrator, School of Clinical Medicine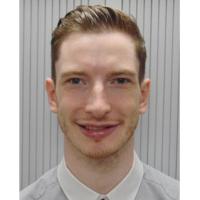 Chris joined the University in 2014 as a HR Administrative Assistant with the Temporary Employment Service, later becoming a Recruitment Administrator.  In 2017, he completed an eight month secondment as a HR Administrator before securing his current role as Senior Recruitment Administrator at the School of Clinical Medicine.
In this role, Chris works within the Recruitment Team supporting the recruitment for 20 Clinical School departments and institutes, and at any point in time the team will be managing around 250+ vacancies at various stages in the recruitment life cycle. Chris's day-to-day responsibilities include the procesing of new positions, from advert to appointment, line managing four Recruitment Administrators, and dealing with general HR queries. 
Chris was keen to obtain a Chartered Institute of Personnel and Development (CIPD) qualification to support his professional development, and discovered that this could be funded via the Apprenticeship Levy. Cambridge Regional College (CRC) offer a Level 5 HR Apprenticeship which includes a CIPD Level 5 Diploma. 
As part of the 20% off-the-job learning element of the apprenticeship, Chris attends a monthly workshop at CRC, followed by the completion of an assessed piece of coursework. He also completes other relevant training, learns new skills relevant to his role and evidences how he is applying his learning in the workplace.     
Chris is confident that, as well as giving him a nationally recognised HR qualification, the apprenticeship will enable him to be more effective in his role, and give him a better insight into broader HR subject areas. He has found that an additional benefit is the opportunity to network and share ideas with people from other organisations and sectors. Chris also believes that the department, and wider University, will benefit as, through his learning, he suggests new ideas and processes and shares best practice.